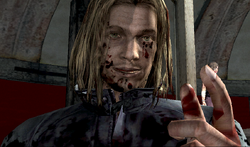 "
It's time to complete the '21 Sacraments'.

—Walter Sullivan


"
The 21 Sacraments for the Descent of the Holy Mother is a ceremony taught within the Order, specifically the Holy Mother sect. This obscure ritual requires 21 specific sacrifices that the cult believes will create "Paradise". The 21 Sacraments is first mentioned and only featured in Silent Hill 4: The Room.
Silent Hill 4: The Room
Walter Sullivan learned about this ritual in his adolescent years at the Wish House Orphanage. Since Room 302 was the first thing he saw as a baby, he saw it as his "mother", and was told by Dahlia Gillespie that he could "wake" her by completing the 21 Sacraments.
As an adult, Walter Sullivan chooses his victims based on several themes, including revenge (Andrew DeSalvo), kindness (Eileen Galvin), as a "source" (Jasper Gein), because they were inhabitants of Room 302 (Joseph Schreiber and Henry Townshend), or for no clear reason at all.
In the "Escape" ending of Silent Hill 4, Henry Townshend is able to stop the ritual from happening by defeating Walter, saving both Eileen and himself. The "21 Sacraments" ending, however, shows the ritual being successfully completed.
Murder themes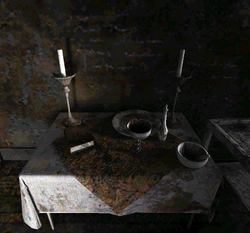 The first ten sacrifices of the ritual were the "Ten Hearts" murders. Walter killed ten people, carved numbers into their skin, and removed their hearts, apparently for some aspect of the ritual.
The eleventh was the "Assumption" sacrifice, which, according to the Ritual of the Holy Assumption, ordained that Walter kill himself, allowing his soul to live on as a ghost and complete the last ten murders.
The final ten consisted of themes that applied to the specific person murdered, such as "Temptation" for Cynthia Velasquez and "Chaos" for Richard Braintree.