Dewey and Liam O'Conner are brothers employed by mob boss Finn Conway in Sinner's Reward.
Sinner's Reward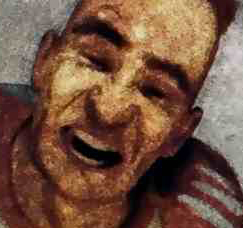 When Finn Conway discovers his wife has run off with another man, the brothers O'Conner, with the help of thug Jimmy Shea, are sent off to pursue the couple and bring them back to Finn.
Tracking them to a filling station just outside of Silent Hill, the brothers, with Jimmy's help, attempt to bring the pair of traitors back to Finn for punishment. Before anyone can get very far, the gas station's attendant fires a round from his shotgun, hitting Dewey O'Conner in the head and killing him. Enraged, Liam turns to open fire on the old man, when he receives a similar blast to his stomach.
Jimmy Shea escapes with Finn Conway's wife and heads for Silent Hill.
Community content is available under
CC-BY-SA
unless otherwise noted.