Promise
Album
Silent Hill 2 Original Soundtracks
Promise is a song from Silent Hill 2. The song is track 30 in the Silent Hill 2 soundtrack and was composed by Akira Yamaoka. The song features guitar and may be considered to be James Sunderland's theme. The song is played during the "Maria" ending game credits. It also plays in the Good ending of Silent Hill: The Arcade.
The song's name is a reference to the promise that James made to his wife Mary: That he would take her to Silent Hill again. Unfortunately, James never fulfilled this promise.
This music might represent the "ghosts" that James carries within him, which may be the reason why it is played during the Maria ending: To show that even if James denies his guilt, it is still there, and it will haunt him once again- this time, with Maria.
Trivia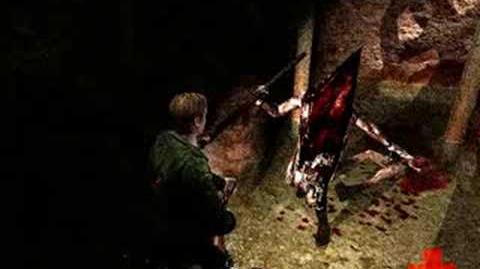 The song itself plays during the "Maria" ending game credits, but a soft, acoustic version that is not included in the soundtrack is played at the beginning of the game, when James speaks to himself on the observation deck. This song is often referred to as "Letters".
Like "Theme of Laura", this music has a reprise version.
An unreleased version of the song, called "Promise Groove", was played during the TGS Spring 2001 trailer for the game. It has a somewhat more relaxing feel to it than the full version, and is more synthesized.
Another Konami game, Frogger: The Great Quest, has parts of Promise in a level theme.[1]