Rain of Brass Petals - Three Voices Edit
Album
Silent Hill 3 Original Soundtracks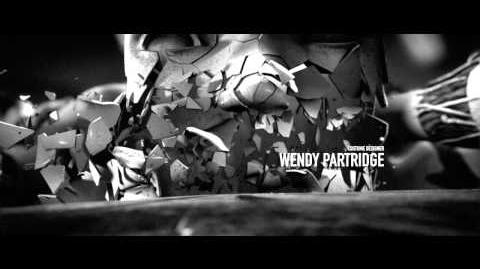 Rain of Brass Petals (Three Voices Edit) is track 26 in the Japanese release of the Silent Hill 3 soundtrack and track 13 of the Silent Hill: Revelation soundtrack, playing when the credits roll. It is a remix of "Rain of Brass Petals". The song was composed by, contains lyrics written by, and has vocals performed by Interlace.
Between 1:57 and 2:10 in the song, parts of "The Reverse Will" (in reverse) from the Silent Hill 2 soundtrack is heard.
Lyrics
I am the first
A shadow at the end of the hallway
I spin the carousel
The laughter recedes away
My finger on your lips
I stole something precious

I am the second
Alone in a faceless crowd
A human caught in monochrome dreams
I scream to wake up
My voice drowns deep underground
Only the dead can hear me, see me

I am the third
A master
A sentinel of awakeness
I hold truth like a torch
Shadows flicker before me
Rapid eye follow the chain of thought
Until the silence ends.
Symbolism
There are multiple, unconfirmed theories about what each of the three parts represent:
Each verse being a Silent Hill game, the first being Silent Hill, the second being Silent Hill 2, and the third being Silent Hill 3.
Each verses being from the perspective of Alessa Gillespie (being the first), Cheryl Mason (being the second), and Heather Mason (being the third).
The verses representing three particularly prominent creatures associated with the Order; Pyramid Head in the first verse, Valtiel in the second verse, and God in the third verse.
The verses representing three aspects of Pyramid Head: a dutiful servant of God's will, an anguished prisoner trapped in a role he does not want, and a violent killer that exists to bring death and pain to others.
The verses representing the three repeating aspects of the Silent Hill games, with the first verse being the secret/sin resulting in a person being drawn to Silent Hill, the second verse being the human protagonist trapped in Silent Hill, and the third verse being a personification of the ultimate truth to be found in the town.
Trivia
Rapid eye movement (REM) sleep is the stage of deep sleep during which one dreams. The song's lines "Rapid eye follow the chain of thought/Until the silence ends" then seem to harken to Silent Hill's roots in dream-like, surrealist aesthetics and their protagonists' search for truth as the town guides them through these bizarre mind trips.
Sampled in this track are excerpts of "Now I Lay Me Down to Sleep," as recited by Jacquelyn Breckenridge, the voice of Laura from Silent Hill 2. The same recording plays in reverse during "The Reverse Will", the track that plays during Silent Hill 2's "Rebirth" ending.
Community content is available under
CC-BY-SA
unless otherwise noted.