Silent Hill 2 Original Soundtracks was released in Japan on October 3, 2001, by Konami Music Entertainment, Inc. The soundtrack contains music from Silent Hill 2, composed by Akira Yamaoka.
All tracks on the album are completely instrumental with the exception of "The Reverse Will".
Tracklist
European release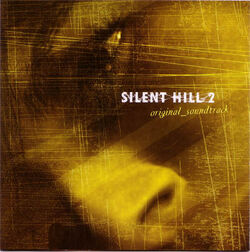 The soundtrack was re-released in Europe as Silent Hill 2 Original Soundtrack the same year. The CD was packed in a jewel case inserted in paper box with different cover art.