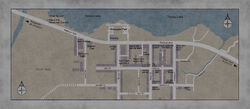 South Vale is the southern counterpart to Paleville. South Vale is a large forested and mountainous region with rivers on the south side of Toluca Lake. A national road, County Road 73, crosses it from southeast to northwest and links South Vale with the northern half of the town of Silent Hill, as well as with nearby towns, including Pleasant River.
South Vale contains various landmarks, such as an old graveyard with a small chapel, an Observation Deck with a panoramic view of Toluca Lake, and a few farms. Due to being a mountainous region, various roads and streets have tunnels, such as County Road 73, Rendell Street and Saul Street. South Vale is separated from Paleville at the northwest by rivers, however, the actual borders of the region are still unknown.
Notable destinations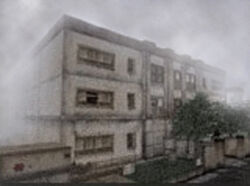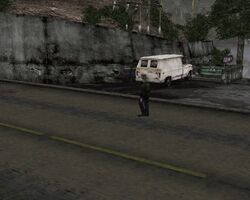 Notable landmarks in South Vale include:
Toluca Graveyard: An old graveyard where James meets Angela Orosco, the first person he comes across during his visit to the town of Silent Hill.
Toluca Prison: A now-defunct prison originally used to house Civil War POWs.
Toluca Lake: The lake, surrounded by forest, upon which the town of Silent Hill was founded.
Community content is available under
CC-BY-SA
unless otherwise noted.