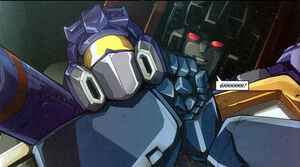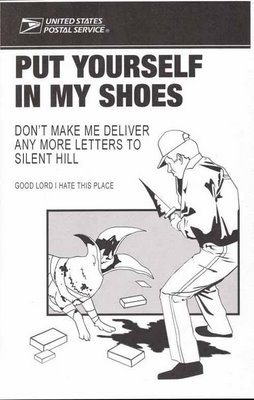 Stuffs
Rumors of my death...should be accurate, but aren't.

Greetings all. I'm not dead, just hiding. Kinda've become burnt out on the wiki, so I took a few steps back, and have been doing so since I last edited. Finally stumbled over my feet. I'll be kicking around once in a while, though I'm reluctant to dive in full-force at the moment (don't wanna burn out again too soon).
Hi. I'm TheGoodman, and this is the Silent Hill Wiki. We do our best to provide useful information regarding Konami's Silent Hill franchise of video games, comics, and films. If you think you can add some decent content to the wiki, wanna make corrections, or just talk about the games, film, or comics, feel free.
Alongside Faded-Myth, Painocus, and User:AlessaGillespie, I am an active administrator of our dear wiki. If you have questions or concerns requiring administrative attention, feel free to let one of us know!
Abouts Myself
23.
3rd shift.
Homecoming.

My favorite Silent Hill game.

Transformers.
Drawing.

My other, other hobby, (which is where a portion of my time has been spent lately).

Cats.

Are soft. And I have a couple.
What I've Done (Put the stones down!)
In addition to administrative duties, I've also coded our current Monaco skin, as well as lending a hand in the creation of our Era Icon system, alongside the dubious User:Faded-Myth.
Helpful Pages
Manual of Style - A project page with the goal of helping to create a sense of cohesiveness amongst our articles. All new and prospective contributors are encouraged to give it the once over.
Guidelines - A list of guidelines we'd appreciate all of our current and potential users to follow to the best of their ability.
Talk:Main Page - A good place to go for wiki-oriented updates and discussions.
Community content is available under
CC-BY-SA
unless otherwise noted.