William Gregory is a character who owned the Watch & Clock store in Ashfield in Silent Hill 4: The Room. Walter Sullivan stabbed him with a screwdriver and removed his heart.
William was famous for his skills with clock and watch work. 16 years prior to the game, a middle aged man left him a watch. William realized it wasn't a normal watch, but didn't understand why. William had a strange dream about the four reminiscences that appear later in the game.
William Gregory is known as Victim 9 in the game. His ghost does not appear. His contribution to Walter's world is a flat screwdriver found at the murder spot, possibly the same one Walter used to kill him.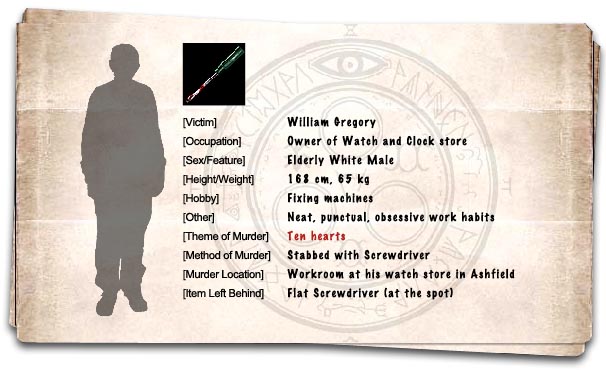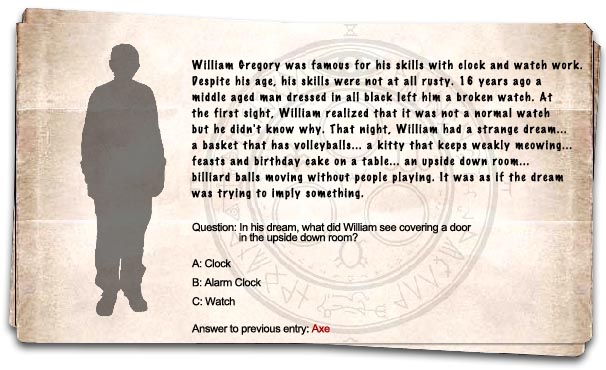 Community content is available under
CC-BY-SA
unless otherwise noted.